Searching for Nessie

The Nessie Hunters

Monster Sightings

Sketches & Sightings

The Loch Ness Times


Sonar Contacts


Film Evidence


Nessie's Diary


A Geological View


Loch Ness Examined


Fish of Loch Ness


Is this Nessie ?


Nessie's Food Habits


A Loch Ness Mystery


Cavern in the Loch


Important Question
for YOU to answer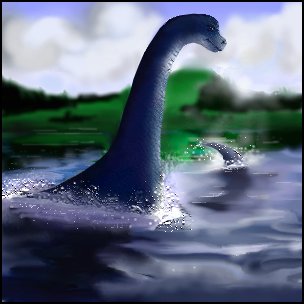 © Carus
Nessies Contents Page
Welcome to Legend of Nessie Website.

You will find all the information you need about the Loch Ness Monster here on her official site on the Internet.

Check out our 'Searching for Nessie' pages. The section on 'Nessie Hunters' will tell you about Dr Robert Rines, Tim Dinsdale and other hunters who visited the loch in search of this phenomenon. Children have their own page 'Nessies Diary' with pictures and text by Nessie herself.
Legend of Nessie provides all the information you require on the Loch Ness Monster so get clicking and Enjoy.


---


Back to Nessie Menu..

Back to Legend of Nessie..